Speakers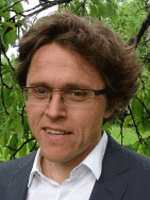 Christoph Brunner
(AEE INTEC)
Solar Process Heat - Recent Research Activities and Installed Large Scale Solar Systems
Christoph Brunner (MSc): since 2010 head of department at AEE INTEC: Industrial Processes and Energy Systems, Project coordinator of several national and international projects as SolarFoods, GREENFOODS (IEE), SOLAR BREW (FP 7), EINSTEIN (IEE project for energy audits and training), Operating agent in the IEA Task 49 - Solar Process Heat for Production and Advanced Applications. Expert for industrial energy efficiency and process intensification with focus on the food and beverage industry including the pinch analyses (PE2, SOCO, EINSTEIN) and involved in the Austrian and European work of Standardization for energy audits (CEN), worked for UNIDO in field of energy efficiency for industry. Lector at the Applied Science in Pinkafeld for energy process engineering, solar thermal energy

Presentation
The key note will give an overview on the most recent research activities of tools and guidelines, as well as solar thermal system integration into industrial production processes. These newest scientific developments will be combined with experience from installed solar systems.

____________________________________________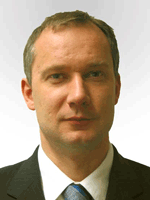 Jan de Boer
(Fraunhofer-Institute for Building Physics)
Task 50 "Advanced Lighting Solutions for Retrofitting Buildings"
1994: Diploma (M.Sc.) in Electrical Engineering at the University of Bochum. 1994-1995: Consulting engineer in a lighting design office. Since 1995: group manager Lighting Technology and Passive Solar Systems in the Department of Energy Efficiency and Indoor Climate at the Fraunhofer Institute for Building Physics in Stuttgart. 2004: PhD at the University of Stuttgart. Since 2005: teaching assignment at the University of Stuttgart. 2009 Master of Business Administration at the RWTH Aachen and HSG St. Gallen. Member and coordinator of several standardization commissions and working groups on energy efficient lighting. Speaker of the scientific technical Committee of the LiTG on the topic "Daylighting". Operating agent IEA-SHC Task 50 "Advanced Lighting Solutions for Retrofitting Buildings"

Presentation
Overview on the activities of Task 50 "Advanced lighting solutions for retrofitting buildings"

____________________________________________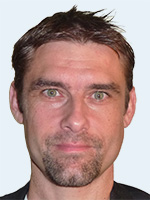 Daniel Mugnier
(TECSOL)
State of the Art for Solar Thermal or PV Cooling and Refrigeration
M. Mugnier has professional experience in engineering solar thermal systems for large DHW applications and above all solar heating and cooling systems. Managing the solar cooling department of TECSOL - one of the French leading solar engineering companies - Daniel Mugnier is involved as well in numerous R&D projects on solar cooling at the national , European and international level. He is also author of several publications and presentations in international conference on solar cooling. TECSOL has achieved more than 50 feasibility studies on solar cooling and designed 10 working installations at the moment since 1990 on solar heating and cooling. He is currently Vice Chairman of the European Solar Thermal Technology Platform and Operating Agent of the IEA Solar Heating and Cooling Programme

Presentation
This will be a full overview of the status of the solar cooling technology all over the World in 2015, focusing both on the technical as well as on the market aspects. It will present the perspectives with the competitive introduction of a new generation of solar cooling systems using PV

____________________________________________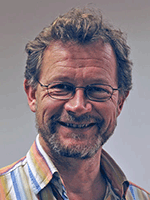 Jan Erik Nielsen
(SolarKey International / PlanEnergi)
Outcome of IEA SHC Task 43 "Solar Rating and Certification"

Outcome of IEA SHC Task 45 "Large Scale Solar Heating and Cooling Systems"
Jan Erik Nielsen is senior expert in two specific fields of solar thermal:
Standards and certification:Operating Agent in IEA SHC Task 43. Involved in international standardisation since the mid '80ties; initiator of the European Solar Keymark around 2000 and now working on establishing the Global Solar Certification.
Solar District Heating: Operating Agent in IEA SHC Task 45. Since 2003 involved in the development of large scale solar district heating systems in Denmark.

Presentations
Task 43: Status and perspectives for ISO standards and Global Solar Certification

Task 45: Improved collector testing / performance guaranties / guidelines for collector fields and seasonal storages / ESCo models

____________________________________________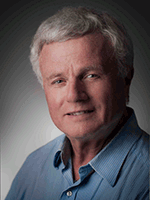 David Renné
(ISES)
How Solar Heating and Cooling Technologies Can Support a 100% Renewabe Energy World
Dr. Renné has been President of the International Solar Energy Society since 2010. He is also the Operating Agent of an International Energy Agency Solar Heating and Cooling Programme Task 46 titled "Solar Resource Assessment and Forecasting". He continues to serve as an Associate Editor of the Solar Energy Journal in the field of solar resource assessment.
Dr. Renné's other current professional activities include a Senior Consultant to Clean Power Research, a small U.S. Company that develops resource assessment and analytical software tools to support large-scale grid connected solar energy systems, and a Consultant to the World Bank's Energy Sector Management Assistance Program's (ESMAP)'s Resource Mapping Project.

Presentation
This talk focuses on what is meant by a 100% renewable energy world, and the challenges of variable renewable energy in the grid. Technical tradeoffs between grid investments and investments in demand side management, and ISES is promoting a 100% Renewable Energy future, will be discussed.

____________________________________________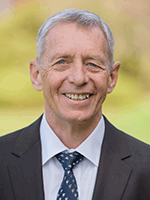 Matthias Rommel
(SPF Institute for Solar Technology, University of Applied Sciences Rapperswil)
IEA SHC Task 42 / ECES Annex 29: Compact Thermal Energy Storage
Prof. Matthias Rommel is Director of the Institute for Solar Technology SPF at the University of Applied Sciences in Rapperswil, Switzerland.
He studied Physics at the Universities in Darmstadt and in Freiburg, Germany. From 1984 to 2009 he worked in the Fraunhofer Institute for Solar Energy Systems ISE in Freiburg, Germany. Since 2009 he is Director of the Institute for Solar Technology SPF which has about 40 permanently employed scientists and engineers. He gives lectures on solar radiation and solar thermal collectors and systems. The topics of his research work are large solar collector systems, solar process heat, solar thermal desalination and PVT collectors.

Presentation
The IEA SHC Task 42 / ECES Annex 29 concerns thermal energy storage technologies based on Phase Change Materials (PCM) and Thermo-Chemical Materials (TCM). The contribution to the conference will give an overview on the research topics and main results of T4229.

____________________________________________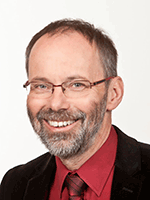 Werner Weiss
(AEE INTEC)
Solar Heat Worldwide - State of Application and Major Trends
Werner Weiss is director of AEE – Institute for Sustainable Technologies (AEE INTEC) in Austria. He was chairman of the Solar Heating and Cooling Programme of the International Energy Agency (IEA) from June 2010 to May 2014. Furthermore he is board member of the European Technology Platform on Renewable Heating and Cooling. He has been project coordinator of more than 50 national, European and international solar thermal energy projects.
His main research activities are on solar combi-systems and solar heat for industrial processes.
Since 2007 he is lecturer at Vienna University of Technology and faculty member of the continuing education centre.

Presentation
The key-note lecture gives an overview on the current state and the major trends of the worldwide solar thermal market development. Furthermore the main applications and successful implementation strategies are going to be presented.

____________________________________________